Welcome To La Malbec Bar & Restaurant
ONE OF THE BEST FINE DINING RESTAURANTS IN BLOOMSBURG ,PA
MAKE RESERVATION
About La Malbec
La Malbec brings the best of Mediterranean and French cuisine to Bloomsburg. Focusing on regional flavors to provide a unique dining experience in a contemporary and stylish setting, La Malbec offers a wide variety of gourmet tapas, house-made pastas, premium steaks, and fresh seafood, as well as an expansive offering of fine wine and signature cocktails. For those seeking Sunday brunch, La Malbec also serves fresh and delicious handmade crepes, mimosa flights, and Bloody Marys.
Located in the former Hotel Magee, owner and visionary Roxana Zoppetti has set out to create dining experiences full of enjoyment through fresh food, genuine conversation, and an ambiance to remember. La Malbec, named after the grape that put Argentina on the map, and also used to create tasteful and ever-loved Malbec wines, looks forward to providing its guests with cuisine, wine, and cocktails unique to Spanish and French cultures, all to create a transformative dining experience.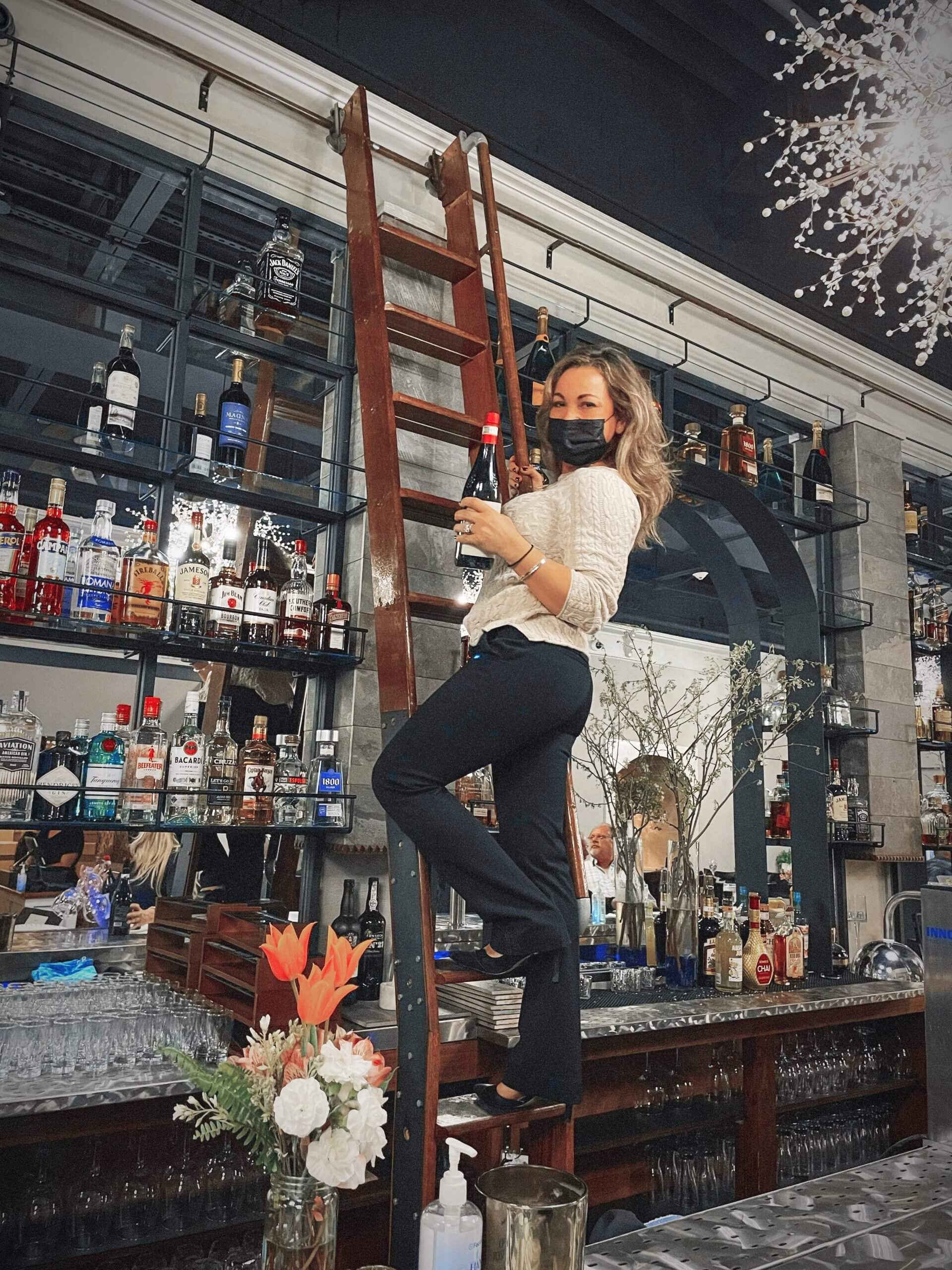 Owner and Visionary, Roxana Zoppetti
"My vision was to create a unique dining experience, not just another restaurant."
Instilled with a passion for cooking, Roxana Zoppetti established La Malbec as a way to serve those seeking a unique, upscale dining experience. Born in Guayaquil, Ecuador, Roxana was inspired by her culture of gathering, dining, drinking, and conversing with loved ones.
At the age of 17, Roxana left home to pursue her education focusing on the study of Management and earning a Bachelor's degree at Bloomsburg University, as well as her Master's degree from Marywood University. She then decided to follow her passion for bringing people together by opening her restaurant. As the owner of La Malbec, Roxana enjoys combining her love of hosting and cooking with offering her guests a tasting of the Spanish and French cuisines within a city like, stylish and non-pretentious ambiance.
Lead Bartender, Chad Paulin
"I don't just serve drinks, I serve people."
By serving and creating a wide range of customized and seasonal cocktails, Chad Paulin brings a modern outlook on bartending to the Bloomsburg area. Having been referred to as a "social chemist", Chad enjoys providing a crowd-pleasing bar experience through a wide selection of offerings, garnished and infused with the freshest ingredients. Whether your taste is for a fruity, floral, or herbaceous cocktail, fine wine, or a signature or draft selection, Chad's passion for bartending and providing upscale bar service makes La Malbec the perfect destination for your next dining experience.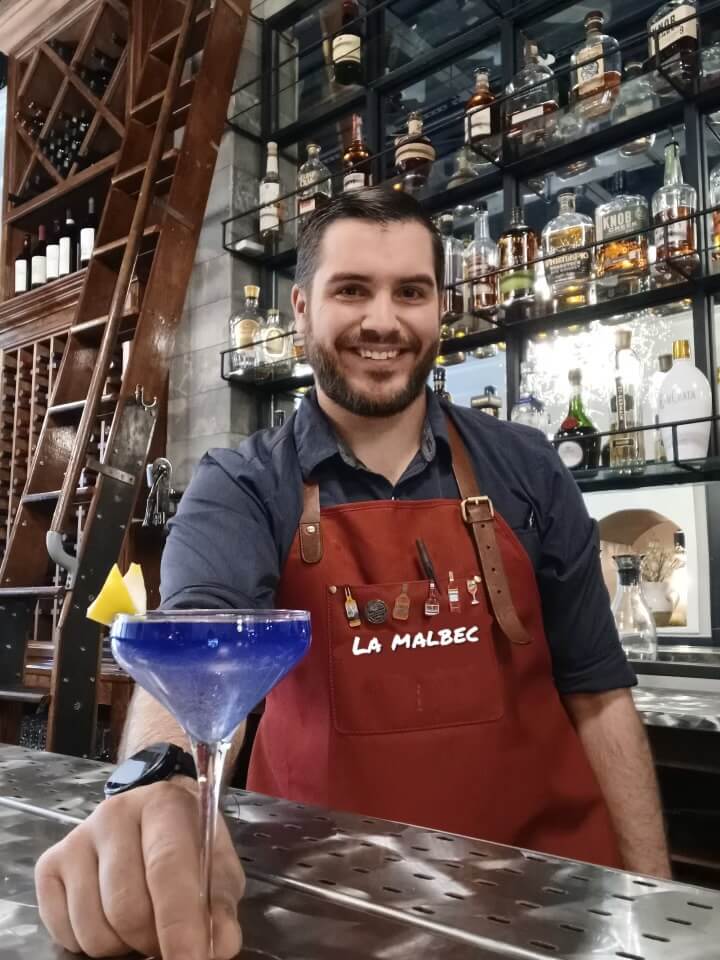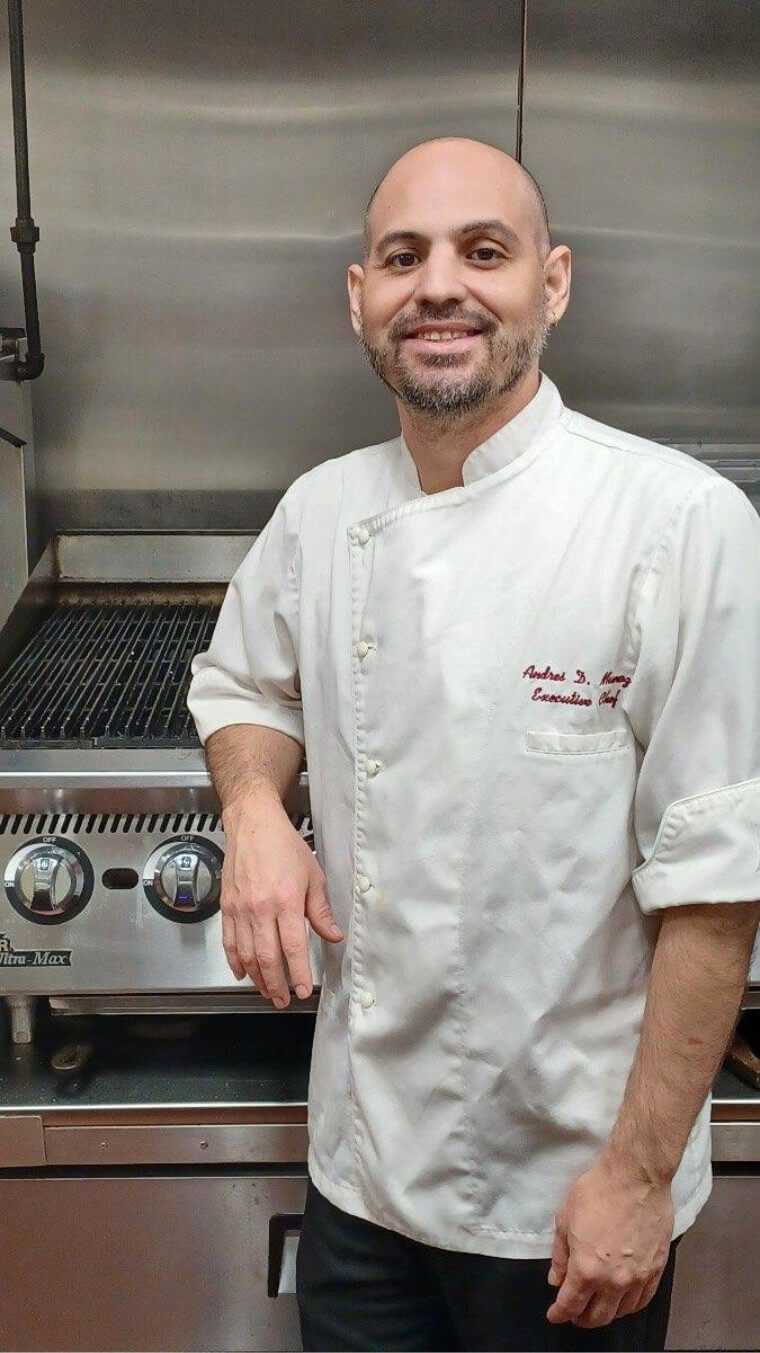 Chef, Andres Muñoz
Influenced by his upbringing in Guayaquil, Ecuador and time spent working in New York City and Miami, Florida, Head Chef Andres is a true asset to all dining experiences at La Malbec. Upon moving to New York to study film at age 21, Andres found a true passion for the upscale dining scene. Through hands-on experiences, Andres rose through the ranks of the restaurant industry, serving as a sous chef during his time at the American Culinary Institute, which led him to later serve as an executive chef for private chartered flights in West Palm Beach, Miami.
In 2020, Andres was asked to join the team at La Malbec, where he takes pride in creating the many Mediterranean and French fusion cuisines that have captivated restaurant guests. It is Andres' mission to provide those dining at La Malbec with new takes on comforting classics, made with the freshest high-quality ingredients that leave guests with not simply a meal, but a memorable upscale dining experience.
First time here for brunch with the girls. To start all I can say is UNREAL, service, food, everything.The temperature and decor is so cozy but classy.The presentation of the food was beautiful.The flavor of the food was well balanced, full of flavor and had good texture.The prices are honestly perfect.The owners are extremely friendly, attentive, real and kind.I highly recommend!!!
Went out for dinner last night with friends .. absolutely gorgeous inside, the Decor was so elegant, waiting staff was very friendly, owners were great and stopped by to talk and make sure all was well. The food was delicious.. had the tenderloin and it melted in my mouth. By far better than Ruth Chris. Drinks were very tasty.. definitely will be back again! Thank you!
This restaurant is divine! As Foodies my fiance and I eat out several times a week over the surrounding hour and a half radius. You cannot find another menu like the one they have at La Malbec! It's Chic modern finishes and exquisite drink and food menu will leave you pleasantly surprised when you pay your check (very affordable!). I had the eggs benedict and a guava Mimosa for Sunday brunch, it's the perfect way to start your new week. The service is par none! They pay attention to every detail, and will go out of their way to go the extra mile for their guests. We felt like we were visiting family after leaving our first visit.
Had dinner there last night with friends for my husband birthday. Beautiful place. Service was great, you weren't rushed, you could relax & enjoy your meal. Everything we ate was delicious & perfect portion size. The owner came over to our table multiple times to make sure everything was good. Highly recommend. Excited to go back for Brunch!
My husband and i wanted to try something different for date night the other night so we gave La Malbec a try. we were not disappointed! food was delicious! atmosphere was great! staff was very friendly!
Our first time dining here and we absolutely loved it. Food was amazing, owner & her husband are very nice people and staff was excellent. Will definitely go back.
What a wonderful addition to Bloomsburg! The food is imaginative and beautifully executed. Everything that we had was delicious- I highly recommend the cauliflower steak and the bread pudding. Will definitely be back again!
DELICIOUS food and an amazing drink menu!! Food was fresh and the service is amazing! the owner Roxana and all the staff is so friendly! Will definitely become a town favorite!!
Amazing brunch menu, excellent staff, brunch was prepared perfectly, great plate presentation, fantastic owners. Highly recommend! Looking forward to going for dinner.
Great experience all around. Staff was very helpful and friendly. They were very knowledgeable about the drinks / menu. Everything we had was delicious and perfectly prepared. Plan to go back soon and take friends and family!