Welcome To La Malbec Bar & Restaurant
One of the  best Fine Dining Restaurants in Bloomsburg, PA
 Fine Dining Dishes at La Malbec
Fine Dining Reviews for Restaurants Located in Bloomsburg, PA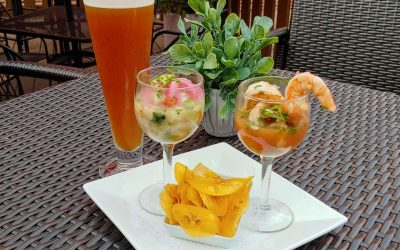 La Malbec is the perfect addition to our downtown! The food is the BEST you'll find in the area hands down! The...
read more
DELICIOUS food and an amazing drink menu!! Food was fresh and the service is amazing! the owner Roxana and all the staff is so friendly! Will definitely become a town favorite!!
Went out for dinner last night with friends .. absolutely gorgeous inside, the Decor was so elegant, waiting staff was very friendly, owners were great and stopped by to talk and make sure all was well. The food was delicious.. had the tenderloin and it melted in my mouth. By far better than Ruth Chris. Drinks were very tasty.. definitely will be back again! Thank you!
My husband and i wanted to try something different for date night the other night so we gave La Malbec a try. we were not disappointed! food was delicious! atmosphere was great! staff was very friendly!
Our first time dining here and we absolutely loved it. Food was amazing, owner & her husband are very nice people and staff was excellent. Will definitely go back.
Amazing brunch menu, excellent staff, brunch was prepared perfectly, great plate presentation, fantastic owners. Highly recommend! Looking forward to going for dinner.
What a wonderful addition to Bloomsburg! The food is imaginative and beautifully executed. Everything that we had was delicious- I highly recommend the cauliflower steak and the bread pudding. Will definitely be back again!
Had dinner there last night with friends for my husband birthday. Beautiful place. Service was great, you weren't rushed, you could relax & enjoy your meal. Everything we ate was delicious & perfect portion size. The owner came over to our table multiple times to make sure everything was good. Highly recommend. Excited to go back for Brunch!
Great experience all around. Staff was very helpful and friendly. They were very knowledgeable about the drinks / menu. Everything we had was delicious and perfectly prepared. Plan to go back soon and take friends and family!